California Auto Insurance Without a Driver's License?
Yep, it is possible. It's just a little more complicated.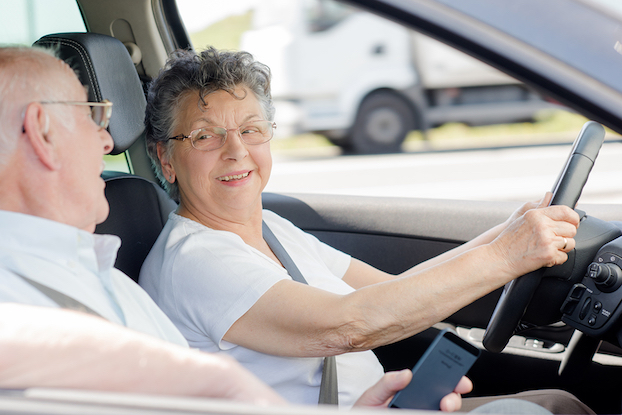 If you're planning to drive a car in California, you are legally required to have a valid driver's license. In other words, don't drive without a license.
That being said, there are some situations where you still need to buy car insurance, even though you're not the one driving the car. Maybe you're the breadwinner in your family, but your spouse needs coverage. How do you buy a policy then?
We'll cover some of the basic below, but remember: it's complicated. Your best bet is to work with an insurance professional, like Diverse Insurance Broker, that has years of experience insuring people without driver's licenses.
We can help you shop around and find the combination of price and coverage. Get in touch today!
How to Get Auto Coverage Without a License
There are many reasons why you might need auto insurance despite not having a valid driver's license. A few typical reasons include:
You have a personal driver. In some cases, an elderly or disabled person may own a car but require an insured person to drive it for them.
Your license is suspended. If your license is suspended, you may still need to purchase coverage to protect the car you own.
You're under a judgement order. If for example, you're caught driving without a license, the judge will order you to obtain a driver's license. But in the meantime, you may also need to buy coverage.
Whatever the reason, expect to pay higher than normal premiums for coverage. Insurance companies use your license and driving history to set your rates. So no license means more risk for them.
The trick is finding an insurer that accommodates unlicensed drivers. Some companies may let you name a principal or primary driver in their application process. This can be a person other than you who will drive the car even though you're the one purchasing the policy. You may also need to name yourself an excluded driver, depending on the insurer, which is exactly what it sounds like.
If you're dealing with a situation like this, it would be in your best interest to work with a professional that has experience insuring unlicensed drivers in California.
Contact Diverse Insurance Broker today. We'll help you find the most affordable coverage available for your situation.
---
Need an insurance quote? Get in touch!
Access quotes from California's most trusted insurance carriers. It's comparison shopping at the click of a mouse.