Auto Insurance for New Driver's
Are you hitting the road for the first time? Make sure you have the right coverage at a rate you can afford.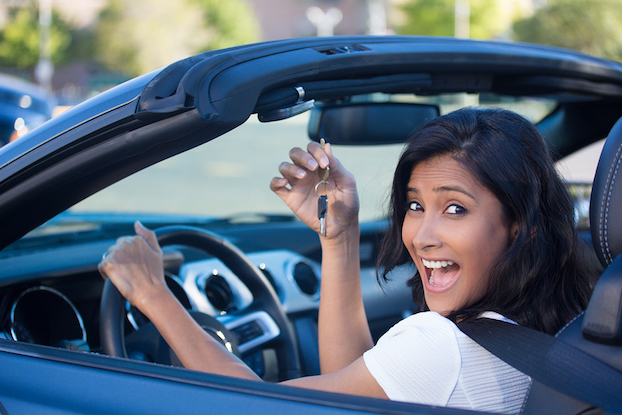 Finding an affordable car insurance policy as a new driver can be a challenge because you don't have a driving record. A driving history is one of the main factors insurers use to determine your premiums. But, luckily, it's not the only factor.
Typical insurers will also take into account your credit score, where you live, your age and gender, how much you car is worth, and more.
How much you pay is also dependent on the level of coverage you select. We'll cover some of the basics below, but know that the best way to find affordable insurance that covers what you need is to shop around.
Get quotes from several reputable insurance companies and select the policy that makes the most sense for you. Diverse Insurance Broker can help. We'll work with you to determine your coverage needs as a new driver and get you quotes from several top providers.
Request your free quote now to get started!
What New Driver's Need to Know
Insurance can seem intimidating as a new driver, but a little bit of knowledge goes a long way. Here are some of the basics you should understand before you start your search.
Minimum Limits in California
First, you'll need to know your state's limits, which are defined as the highest amount your insurance provider will pay for specific coverages. If you live in California, make sure your policy includes to following minimum limits:
Bodily Injury Liability Coverage: $15,000 per person / $30,000 per accident minimum
Property Damage Liability Coverage: $5,000 minimum
Uninsured Motorist Bodily Injury Coverage: $15,000 per person / $30,000 per accident minimum
Uninsured Motorist Property Damage Coverage: $3,500 minimum
These limits are required by law in California. If you can afford it, you'll typically want more coverage than the minimum. Your agent can help you determine the right level for you. Get a quote now.
Deductible
Once you've selected your limits, you'll need to decide on a deductible, which is the out-of-pocket money you're willing to pay before your insurance kicks in.
For example, let's say you have an accident and rack up $4,500 worth of damage to your car. If your deductible is $1,000, you would pay $1,000 toward the damage repair. Your insurance company picks up the remaining $3,500.
Typically, a higher deductible means a lower premium. But don't choose a deductible you can't afford to pay out-of-pocket.
Optional Coverage
Once you've selected your limits and your deductible, the last main area to consider are optional coverages. There are several to consider, but the main two are collision and comprehensive.
Collision Insurance
Collision insurance coverage pays for damage caused to your vehicle in an automobile accident. Standard collision coverage will pay for any repairs up to the fair market value of your car. Collision coverage usually includes an insurance deductible. It's the amount of money you pay toward repairs before your collision insurance kicks in. The higher the deductible you're willing to pay, the less the collision coverage will cost.
Comprehensive Insurance
Comprehensive insurance covers damage done to your car in some way other than a collision, such as if it were stolen or vandalized. Flood, hurricane, theft, windshield damage, and fire are also events usually covered by comprehensive car insurance. Like collision, comprehensive will pay up to the fair market value of your car (less your insurance deductible.) And although it's not legally required by any state, you will probably need it if your car is financed.
Your insurance agent can help you review your options and choose the coverage you need. Request a free quote now to get started!
---
Need an insurance quote? Get in touch!
Access quotes from California's most trusted insurance carriers. It's comparison shopping at the click of a mouse.