Auto Insurance for High-Risk Drivers
Have you been labeled a "high-risk" driver in California? Don't let that stop you from finding affordable coverage.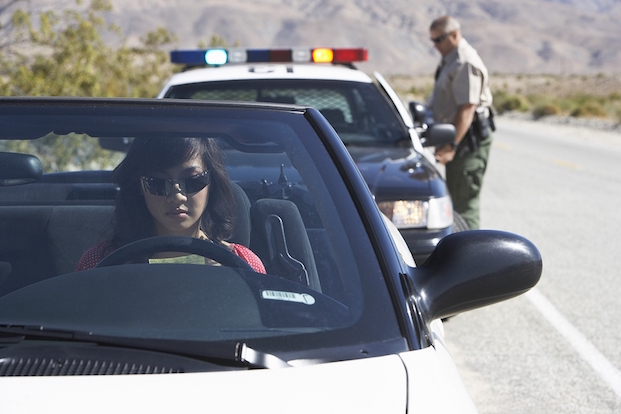 When it comes to purchasing auto insurance, high-risk drivers face a number of challenges.
Even though California requires a minimum amount of car insurance for all drivers, car insurance companies have the right to deny coverage to people they consider too risky to cover.
But that doesn't mean you should settle for the first quote you can get.
Diverse Insurance Broker specializes in helping people labeled as "high-risk" shop around for coverage from several top providers. Let us help you get the coverage you need at a price you can afford.
What Is a High-Risk Driver?
A "high-risk driver" is a person who insurers believe has a higher potential of filing a claim than the average driver. Many insurance companies avoid high-risk drivers because they can end up costing them more then they make.
There really is no exact definition of a high-risk driver. Every insurance company uses its own set of criteria to determine if someone is high-risk.
That being said, there are several common reasons why a driver might be labeled high-risk.
DUI/DWI
A conviction for driving under the influence of alcohol or drugs will cost you a lot of money in fines and penalties. On top of that, it will land you in the high-risk category and make obtaining coverage very challenging. Don't worry—we can help.
Other Serious Violations
Several serious traffic violations can also put you in the high-risk category. Some examples include excessive speeding, street racing, reckless driving, and driving without a license.
Serious Accidents
We're not talking about the occasional fender bender here. Serious accidents can cause insurers to view you as a high-risk driver too. Although the definition of a "serious accident" is a little fuzzy, it is generally considered an accident involving injury or a certain amount of property damage.
Bad Driving Record
It doesn't all come down to serious violations and accidents, though. If your driving record is littered with traffic violations and accidents, even minor ones, you could be placed in the high-risk category.
New Drivers
Statistics show that new drivers are more likely to be involved in car accidents than more experienced drivers. Teens can usually get on their parents' policy. But new adult drivers may need to purchase high-risk auto coverage until they get more experience.
Lapse in Coverage
Driving uninsured is dangerous and against the law. So if you drop your car insurance and don't immediately begin another policy, you are likely to be considered a high-risk driver once you reinstate your policy or find a new policy.
Drivers Over 70
Older folks (usually 70 years and older) may be classified as high-risk because many drivers in the age group experience loss of mobility, vision problems, and decreased reflexes.
The reality is if you've been labeled a high-risk driver, your going to face higher premiums than average drivers. But you shouldn't let that stop you from seeking out the best value.
Diverse Insurance Broker can get you multiple quotes from reputable insurance companies and help you determine which policy is right for you. Get in touch today!
---
Need an insurance quote? Get in touch!
Access quotes from California's most trusted insurance carriers. It's comparison shopping at the click of a mouse.