Auto Insurance for International Drivers
Planning to drive a car while staying in California? You'll need auto insurance.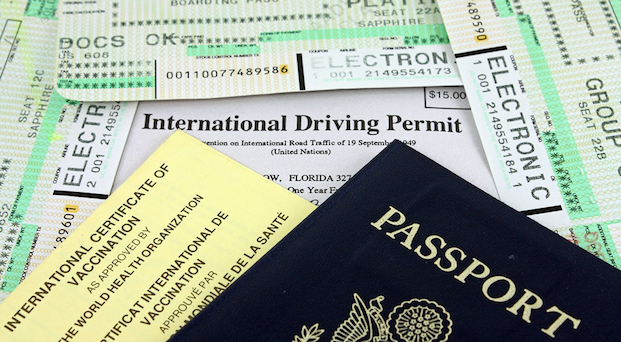 International students, diplomats, foreign workers, and other non-US citizens face a similar challenge when attempting to obtain auto coverage in the US—it's expensive.
Any non-US citizen who has recently arrived in the country will undoubtedly have to pay a lot more for coverage than the average US citizen.
There are two main reasons why:
No local driving record
No US credit history
Insurers use this information as a base for calculating premiums. So if you don't have them, they'll likely err on the side of caution and quote high.
That being said, there are insurance companies that specialize in covering non-residents, calculating your rates based partly on your driving record in your home country.
Diverse Insurance Broker specializes in helping international drivers find affordable auto insurance while they're here in the US. Get in touch today!
4 Ways to Get Affordable Coverage
Any car that's on the road in the United States absolutely must be insured. If you plan to drive while in the US, you typically have four options.
Purchase auto insurance. The most obvious route is to purchase coverage from an insurance provider. This can be tough for someone who is not familiar with the market. So it pays to work with an agency like Diverse Insurance to shop around for the best value.
Rent a car that's already insured. If you're not planning to be in the US for very long, you can often rent a car with insurance included. Be aware that you will typically have to pay an additional fee for coverage.
Get added to someone's policy. If you have a family member in the states, you can sometimes be added to their car insurance policy. Just know this option is not free—being added to an existing policy will increase that person's premiums.
Use a credit card. In some cases, if you rent a car with a credit card, you can get auto insurance automatically. But this option is not available to everyone. Check with your credit card company and the rental company first.
If you're planning to stay in the US for more than six months and don't have any family here, you likely have to purchase an auto insurance policy yourself. If this is you, get in touch with Diverse Insurance Broker today for help finding a policy that works for your budget.
---
Need an insurance quote? Get in touch!
Access quotes from California's most trusted insurance carriers. It's comparison shopping at the click of a mouse.